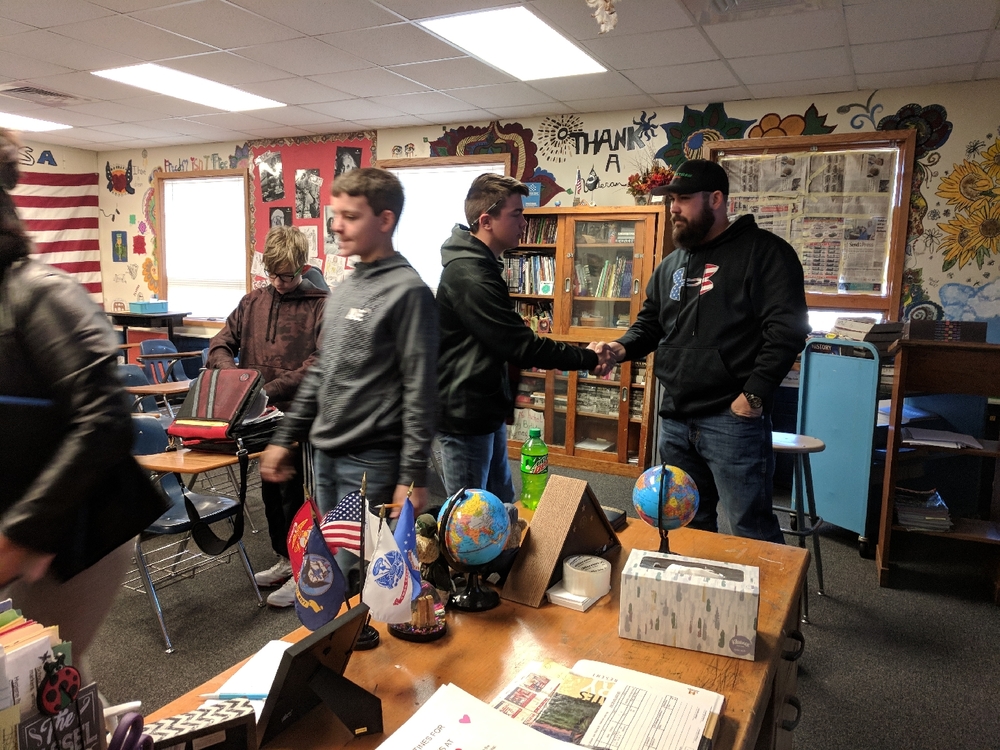 US Army National Guard Veteran Speaks to 8th Graders
Stephanie Huchel
Tuesday, February 06, 2018
Sgt. Jacob Wantland visited Ms. Huchel's history classes sharing educational information and personal stories from his deployment to the war in Afghanistan, Operation Enduring Freedom. WJHS thanks you for your service, Sgt. Wantland.
The US Army National Guard veteran delivered a message to appreciate what we have in our lives daily, our material comforts and especially our relationships with those we care about.
Ms. Huchel was proud of her students for their respect & thoughtful discussion.