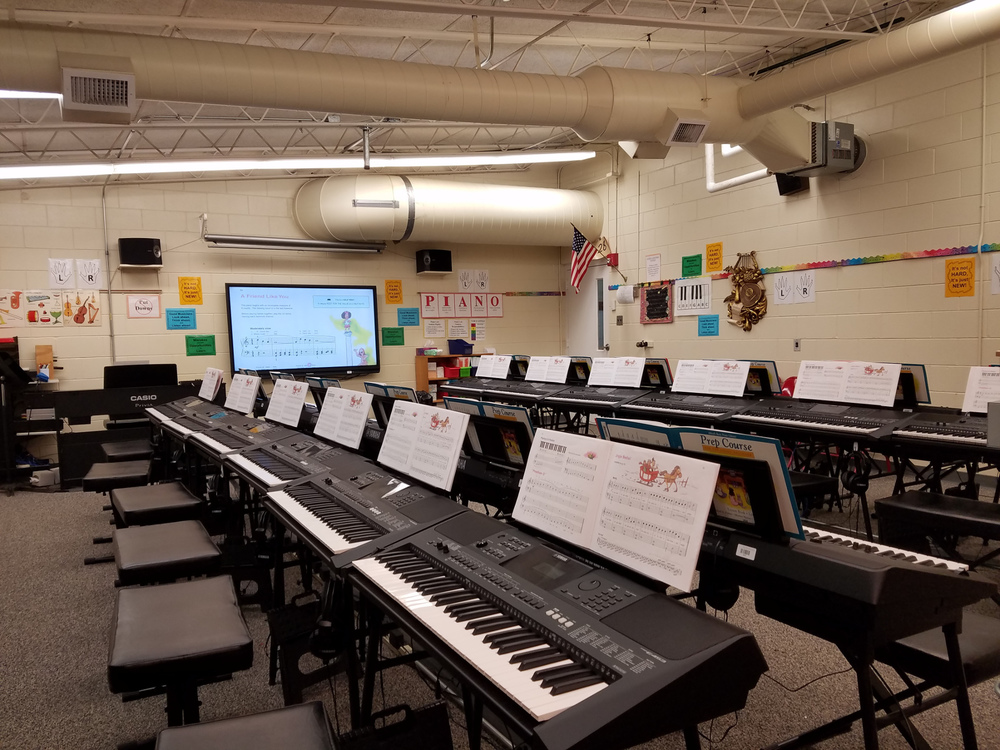 Group Piano Lessons for Adults
Chris Bontjes
Tuesday, August 27, 2019
Beginning Lessons Available to All Interested Adults
The installation of a piano lab at Judith Giacoma Elementary in Westville in the fall of 2017 now allows all Giacoma students to receive a weekly piano lesson as a part of the school day. Again, this year, the school's piano teacher, Mr. Bontjes, will open the lab in the evening to teach beginning piano to adults. Lessons will be taught in a group with a low-pressure approach. It is never too late to begin learning to play an instrument. No previous piano experience or musical knowledge is needed for this class. The goal of the class is for students to learn to play for personal growth and enjoyment. Students do not have to live in the Westville School District.
Lessons will be Tuesday evenings beginning September 17 at 6:00 for returning students and 6:30 for new students. Cost is $5.00 per lesson and will be collected monthly. Students will be expected to have a lesson book and have access to a piano or keyboard for practice. Interested students must enroll at the beginning of the classes. Late signups will not be accepted. A minimum of 10 students will be required for the class.
Lessons will be held in the piano lab at Judith Giacoma Elementary at 200 Walnut St. in Westville, IL.
For more information, or to sign up, contact Mr. Bontjes by phone at 217-267-2154 ext. 243 or by email at bontjesc@gowestville.org.