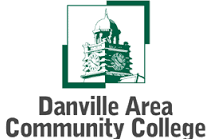 DACC Registration Begins April 20
Dr. Seth Miller
Sunday, April 19, 2020
Registration for Summer and Fall 2020 at DACC Begins Monday April 20
Danville Area Community College will begin the registration process for Summer and Fall 2020 semesters starting Monday April 20. There is a specific way for graduating WHS seniors to register for classes as well as current WHS sophomores and juniors. Follow the directions below for each situation.
DACC Registration for Graduating Seniors
Graduating seniors should begin the registration process on Monday April 20. DACC will be setting up individual phone appointments for all student registrations. All graduating seniors who plan on registering at DACC are to email a request to set up an appointment with DACC counselor Jessica Aquino. Mrs. Aquino will follow up with a phone counseling session thereafter. Expect some delays as DACC is working to register all Vermilion County students through this method due to the quarantine. AFTER, an appointment has been set up, contact Mr. Waters the WHS guidance counselor at watersm@gowestville.org and he will make arrangements for student records to be sent to DACC.
DACC Counseling Contact = Jessica Aquino
Mrs. Aquino's Email = jaquino3@dacc.edu
Phone Number = (217) 443-8750
Dual Registration for WHS Sophomores and Juniors
WHS sophomore and juniors who intend to take DACC dual credit courses may begin the registration process on Monday April 20 by following the instructions below:
Go to the DACC website at DACC Homepage
On their webpage hover over the section labeled "Academics"
After the drop down, click on the section labeled "Course Schedules"
Click on Course and Sections for "2020 Summer Only" or "2020 Fall Only"
Enter course information on a WHS Dual Enrollment form located at Dual Enrollment Form
You will need to fill out two forms if you are registering for summer and fall
Students registering for fall must remember to sign up for a minimum of two classes (Mon/Wed/Fri) and (Tues/Thur). Two classes are necessary because of block scheduling.
Most students schedule dual credit courses during second or third block.
Course times may not match exactly for the two classes, but should be close. For example, a (M/W/F) class may meet from 10:00 -10:50 and a corresponding (Tues/Thur) class may meet 9:30 – 10:45.
Students need to complete the Dual Enrollment Form (one for summer, one for fall) and return to Mr. Waters or Ms. Hull for final approval. Students can type their information into each form, save the form, and then email it to Mr. Waters or Ms. Hull. Students may also print off a hard copy of the form, fill it out, and return it during food distribution (Mondays between 2 – 3PM at WHS).
Once approved, WHS will send the registration information to DACC
DACC will send a confirmation letter to students with a report of fees owed.
Remember – tuition fees will be paid by Westville School District and course fees, books, and lab fees are paid by the student.
For registration questions contact WHS guidance counselors Mr. Mike Waters watersm@gowestville.org 267-2183 ext. 404 or Ms. Johnnie Hull at hullj@gowestville.org 267-2183 ext. 439. Email is the best form of communications as there will be delayed responses to voicemails.