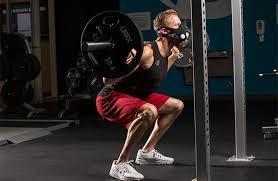 IHSA Stage Return to Play Workout Plan Announced
Dr. Seth Miller
Friday, June 12, 2020
The IHSA has issued guidance that allows schools to return to some general fitness and athletic conditioning under the IHSA Stage 1 Return to Play plan. Westville High School will begin implementing this plan on Monday June 15 for students who sign up with parental permission given the safety parameters that will be put into place to do this safely and orderly.
Program Description
In small groups (9 or less) students will engage in dynamic warm up activities for 10-15 minutes in open areas (outside or in a gymnasium) and then engage in weight room strength and conditioning activities for 30-40 minutes. Each session will last approximately one hour and students will be scheduled in a unique group that will meet consistently during their group's scheduled time. Students should park or be dropped off at the WHS student parking for their sessions. Due to construction at WHS students should enter on Hickman street next to the Dairy Queen.
Scheduling
The fitness and conditioning program is being scheduled to operate between 8AM and 1PM Monday through Friday.
Students will be assigned a specific time to report for their workout with their assigned group. Students may not show up at any random time and be allowed to participate.
At the registration link, students should indicate ALL times they are available to participate (not just preferred time). Final session times of availability cannot be guaranteed.
The WHS coaching staff will be working hard Friday June 12 through Sunday June 14 to provide a schedule to accommodate as many students as possible. A schedule will be developed and shared on Sunday June 15.
Participation is limited and established session times are at the discretion and availability of the coaching staff.
How to sign up to participate
Westville High School Summer Workout Registration Link

Registration Deadline
The WHS coaching staff is aggressively working to schedule this to start as quickly as possible.
REGISTRATION ENDS – SATURDAY JUNE 13 AT 5PM.
Safety Protocols
The strength and conditioning program being implemented at Westville High School has protocols and procedures that have been approved by the Vermilion County Health Department. Some of the safety protocols that will be in place include the following:
Students will be monitored before each session for COVID-symptoms before being allowed to participate in that day's activities per IHSA guidance.
Students presenting symptoms will not be allowed to participate.
Students will be required to bring and wear a mask during their check-in process.
Students will be required to wear a mask if situations arise where socially distancing is not possible.
A complete description of the WHS safety plan can be found at this link
IHSA Stage 1 Return to Play Plan for Westville High School

Questions
Questions about the IHSA Stage 1 Return to Play plan for Westville High School should be directed to Coach Andrew Arteaga at arteagaa@gowestville.org
Final Thoughts
The IHSA Stage 1 Return to Play plan for Westville High School is a first step at trying to restore "normal" operations, programs, and services to our students. While everyone is eagerly awaiting the opportunity to a complete return to school functions, we appreciate the grace and understanding of our students and families as we continue to adjust to safely return to these activities as guid