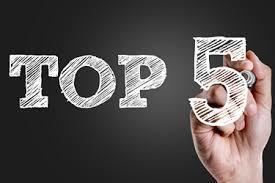 Top 5 Registration Questions Answered
Dr. Seth Miller
Thursday, July 23, 2020
Here is a list of the top five questions about registration and what parents need to know.
Where is registration located this year?
All students will register at Giacoma Elementary School located at 200 S. Walnut Street in Westville.
Will I be able to find out who my teacher is at during registration?
No. Class lists will not be assembled until after registration when the district has a better understanding about how many students will be electing to learn in-person and how many will be choosing to participate in remote learning. Class lists will be released closer to the start of the school year.
Do I need to be ready to make a decision about Remote Learning or In-Person learning at registration? And, are there certain hours students will have to login to participate in remote learning each day?
Parents do need to come ready to decide on which learning model they prefer. We need to know this information to help know how many software licenses to purchase for the district. Students will not be required to "clock-in" for remote learning. The remote learning platform is designed for students to complete at the time, pace, and location of their choosing. There will be certain expectations for how soon work might have to be done- but not daily expectations for when students have to log-in and log-out. There will be more interactive opportunities for students to participate (zoom meeting with in-person learners, teachers, or parent conferences), but generally a student will not be penalized if they cannot participate in an interactive activity because too many families may have diverse schedules to do everything at the same time.
What safety protocols will be in place during registration?
All parents will be screened for temperatures before registration and cannot have COVID-19 symptoms to participate. High school students may attend to answer scheduling questions. High school students who have not registered for their classes on the email that was sent to their student account should do so in advance if possible. No other students should attend registration. The playground area will not be open. Registration will be conducted with an outdoor set-up for people who have not completed forms in advance. People with forms printed out in advance will be able to advance quickly indoors for a fast checkout.
What fees do will I need for registration?
Parents will need to pay outstanding balances (lunch money, library books, un-returned materials) owed before registering. Additionally, there is a $35 registration fee for Giacoma students, $40 registration fee for WJHS students, $40 registration fee for WHS students, a $100 registration fee for students in drivers education, and a $40 DACC fee if applicable for high school students. The district is not collecting activity fees at WHS this year with activities potentially being suspended. Additionally, the district is not collecting sports fees at WJHS until there is more clarity as to whether or not sports activities will be allowed.
Thank you for your support of Westville Schools.
Sincerely,
Seth Miller, Ph.D.
Superintendent
Westville School District #2