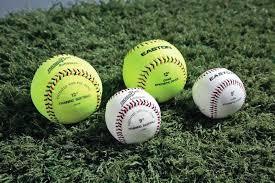 WJHS Baseball and Softball Info for Fall 2020
Dr. Seth Miller
Saturday, August 01, 2020
Westville Junior High School is working on a plan to move forward with baseball and softball in accordance with guidance that has come from the Governor's office, IDPH, and the IESA. Here is information about the upcoming season and practice times.
Baseball
The junior high school baseball season has scheduled a player and parent meeting on Sunday August 2nd at the WJHS baseball field that will be at 5:30 for players and parents who can attend. Please bring lawn chairs and/or be prepared to practice social distancing within the bleachers as space allows. In the event of rain please bring a mask and the meeting will be moved indoors. The first baseball practices is scheduled for Monday August 3rd at 3pm. Coach Brazas will have more information about practice schedules, physical collection, and team rules at that time.
Softball
The junior high school softball season has their first practice scheduled for 9-11am at the Westville High School softball field on Monday August 3rd. Practice for softball the first week is Monday August 3rd through Friday August 7th 9-11am. Coach Skaggs will have more information about team rules, a player/parent team meeting, and collecting physicals that will be provided at the first practice.
The game schedules for each season are still being developed and will be provided at practices when the final schedule modifications are in place.
The district is excited to provide these opportunities for our students and is committed to doing so in a safe and responsible manner in accordance with appropriate guidelines. Please anticipate safety measures being implemented at games such as social distancing for spectators, players utilizing space outside of the dugout for congregating, and/or other common sense protocols that will help extend the opportunity to keep providing these opportunities. Likewise, please understand if guidance and/or health conditions change the district would have to evaluate our ability to carry out these seasons as we'd like. For right now we will prepare for these exciting seasons and we look forward to see our student athletes in action soon.