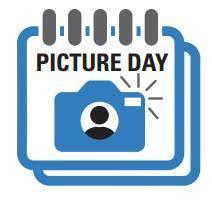 Picture Day for In-Person and Remote Students
Dr. Seth Miller
Friday, September 04, 2020
Westville School District Parents and School Community,
Tuesday September 8 is Picture Day for all schools. This is the day that in-person learners will have their pictures taken and in the afternoon this is the day we have scheduled for remote learners to have their picture taken. Here is some important information to remember about Picture Day.
Pictures for In-Person Learners
In-person students will have their pictures taken at school during scheduled intervals with safe social distancing protocols used.
Pictures for Remote Learners
Remote learners will have an opportunity to have their picture taken anytime in the afternoon on September 8 between 1:30 -3PM at Westville High School- this is for ALL remote learning student from any school (we will be taking the pictures in this one location). Parents can drive remote students to a drive-thru photo booth that will be set up in the main lobby at Westville High School and have their picture taken. Students will be able to hop out of the car, drop off their order form if they are ordering pictures, have their picture taken, and hop right back into their car. Please remember to have students wear a mask until it is time to take their picture.
Order Forms and Ordering Online
It is NOT necessary to purchase school pictures if parents only want their student picture to be taken for the school yearbook. Parents may purchase student pictures if they so choose. In-person learners at Giacoma and WJHS have had order forms sent home that can be used if parents want to pre-pay for pictures. High School parents may use the links below to access an order form or order pictures after the proofs arrive. Parents are encouraged to order their pictures online directly with the picture company and this can be done AFTER the pictures are taken and the proofs are available.
Information for Order Forms Can Be Found at the Links Below
Giacoma School Picture Order Link CODE = 52145GA
Westville Junior High School Order Link CODE = 52498GA
Westville High School Order Link CODE = 52853KA
Make-Up Day for Students Isolating in a Quarantine and Picture Re-Takes
The day for picture re-takes has been set for October 13. This day will be used for students who need a picture re-take or for students who will be unable to participate in Picture Day on September 8 because they are under isolated quarantine. Students who are under isolation to help prevent the potential spread of COVID-19 are not able to participate on Picture Day on September 8 – they will need to use the make-up date. The district will work to make sure all students who want a school picture this year are able to participate. Please call your school administrator if you have questions or concerns.