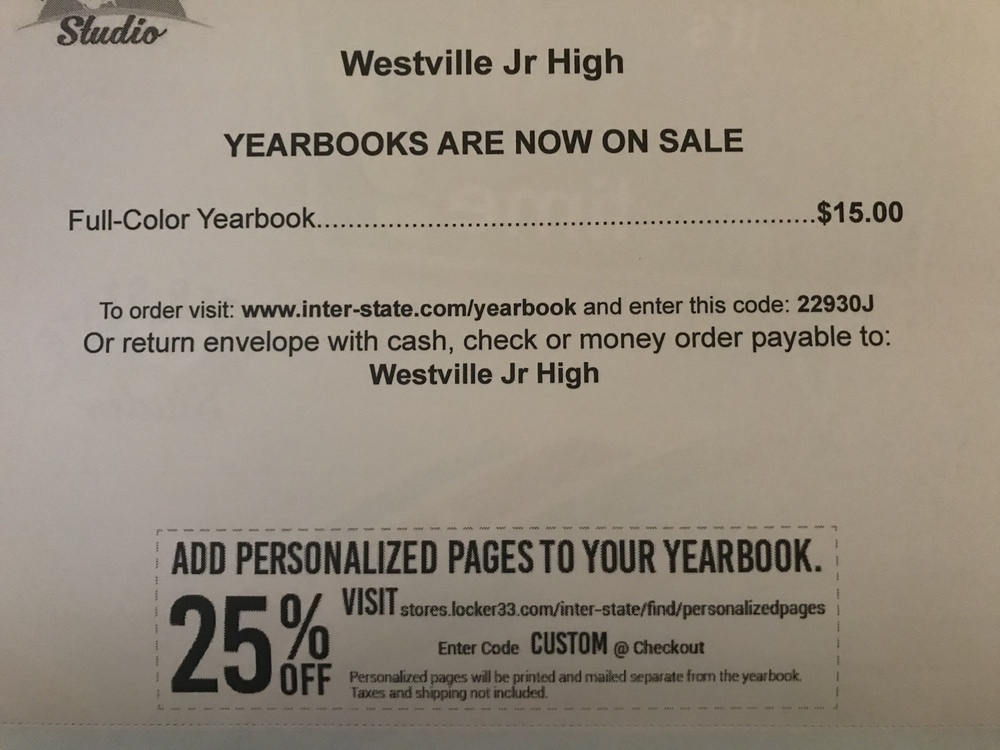 WJHS 2017-2018 Yearbooks are for sale!
Mrs. Kylynn Bialeschki
Tuesday, January 09, 2018
The WJHS 2017-2018 yearbook are for sale! They are $15 in full-color this year.
Any orders placed before January 31, 2018 will be entered into a drawing to receive their yearbook for free!
Online orders can be placed at www.inter-state.com/yearbook and enter the code: 22930J
Orders can also be placed at the school by check or cash. Please turn in to Mrs. Bialeschki, Ms. Gill, or the office. All orders are due March 22, 2018.
Order forms were passed out January 9, 2018. They are also available in the office, front table, and Mrs. Bialeschki's or Ms. Gill's room.
Please contact Mrs. Bialeschki (bialeschkik@gowestville.org) or Ms. Gill (gillk@gowestville.org) if you have any questions.