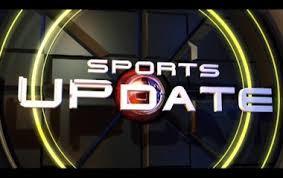 WJHS Update on Home Games
Dr. Seth Miller
Thursday, February 04, 2021
The following is an update regarding the ability to play some WJHS home games at WHS where limited home spectators will be allowed to attend. The dates and times may be subject to change if logistical and/or COVID related issues emerge, however the following dates and times have been made available for WJHS to host events at WHS:
Westville Junior High School Boys Basketball
February 10 vs Schlarman at WHS 6PM
February 18 vs Paris Mayo at WHS 6PM
February 20 vs Georgetown at WHS* 10AM
March 11 vs Chrisman at WHS 6PM
Westville Junior High School Volleyball
February 11 vs Salt Fork at WHS 6PM
February 13 vs Hoopeston at WHS* 10AM
March 4 vs Heritage at WHS 6PM
*Eighth Grade Recognition Games
The WJHS volleyball team will have a recognition game for eighth grade students on Saturday February 13 and on February 20 the basketball team will have a recognition game for their team. The school will be providing a small recognition opportunity for the eighth grade students on these games that will work in accordance with COVID guidance. It will be slightly different than eighth grade recognition games in the past, but parents will not need to worry about coordinating anything additional for the game (the school will take care of this to make sure the event is designed for COVID related protocols). Additionally, the WJHS spring sports Facebook page will be highlighting each eighth grade student-athlete periodically during the season.
Thank you to the Westville School Community and Athletic Department
The idea to provide some opportunities for junior high games to be hosted at WHS was generated by WJHS parents and the school community. While not every WJHS home game will be able to be played with home spectators, the work the athletic directors, coaches, and administration at each school have done to provide these opportunities should be commended. Every effort was made to play as many games with spectators as the schedule would allow. The district is appreciative of the idea and the effort that has gone into making this opportunity available. While things could potentially change, right now we are thankful for the opportunity and cooperation displayed.
Spectator Guidelines for WJHS Home Events at WHS
The following guidelines will be used for all home events for spectators who are invited by a participating student.
Each student-athlete will be allowed to invite two guests to attend each game
The students can invite different guest for each game
Coaches and athletic directors will work on a pass list before each game and more information will be provided by the team closer to each home event
The seventh grade students and invited guests will be asked to leave after the seventh grade game to provide for greater social distancing during the eighth grade games
Masks are mandatory for all spectators and must be worn while inside school buildings
Spectators should maintain six feet of social distancing to the extent possible while inside the building. Individuals from the same household may sit together as a group.
Spectators who are experiencing any of the following symptoms must not enter the school building: fever, cough, sore throat, headache, lost of taste/smell, difficulty breathing, chills, vomiting
Spectators will have their temperature taken upon arrival to the school building and individuals with a temperature above 100.4 degrees will not be permitted to enter the school building.
There will be no cost for admission to games.
There will be no concession stand food and beverages provided during games.