News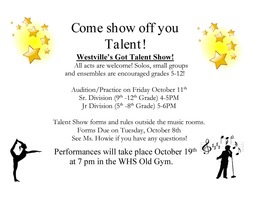 Show off your talent at this year's Talent Show!!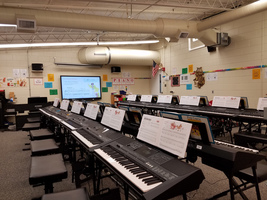 Beginning Lessons Available to All Interested Adults The installation of a piano lab at Judith Giacoma Elementary in Westville in the fall of 2017 now allows all Giacoma students to receive a...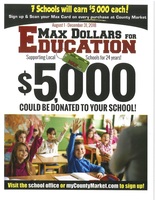 If you shop at County Market and have a Max Card, you could help Judith Giacomaget money every time you shop. You must register your card with the attached flyer. There will be additional flyers in...
SEE ALL NEWS
Live Feed

Solo & Ensemble Contest on 3/14 for Westville and Georgetown canceled.
17 days ago
Mrs. Melissa Pinter

The 3rd and 4th grade music program is Thursday, April 16th. More specific information to follow. 🌸🌞 view image
18 days ago
Mrs. Katie White

Reminder! Judith Giacoma has early dismissal at 11:55 today, Friday, March 6th. Have a great weekend! ❤️🐾 view image
24 days ago
Mrs. Katie White

Congratulations to the Judith Giacoma scholastic bowl team on their wins last night over Bismarck-Henning and Rossville. Keep up the hard work!! ❤️🐾
24 days ago
Mrs. Katie White
SEE ALL POSTS