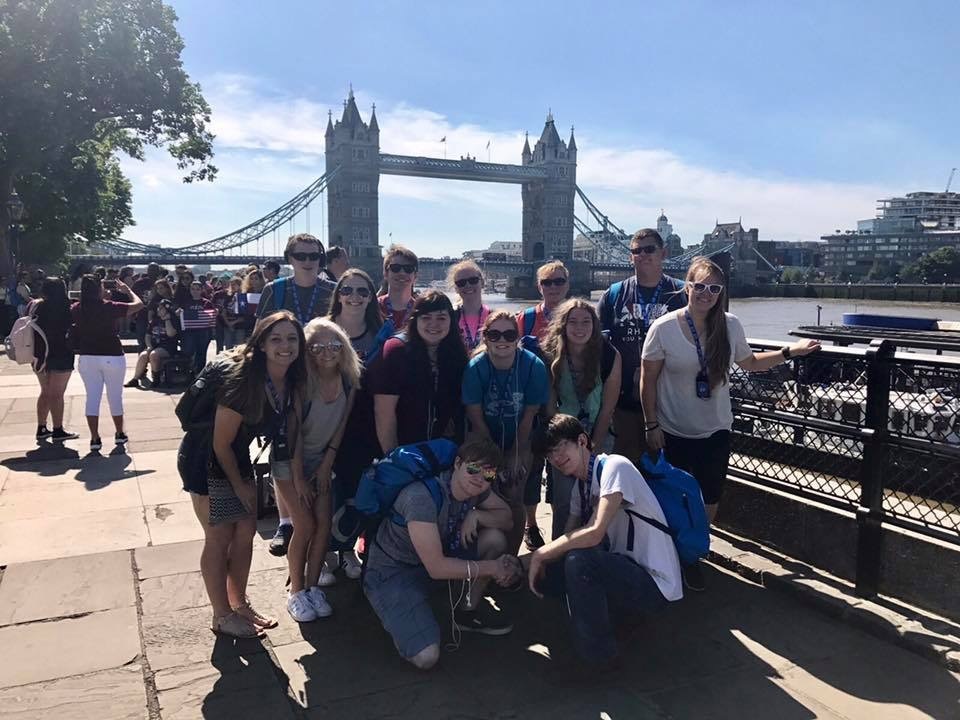 Traveling Tigers
Miss Morgan
Wednesday, October 18, 2017
This last summer the Traveling tigers had a wonderful opportunity to travel to three different countries (England, France, and Italy) and four different cities (London, Paris, Florence, and Rome). Our students went on numerous tours in London including sightseeing in: Trafalgar Square, Leicester Square, and Covent Garden. We then took a guided tour of the Tower of London and followed it up with meeting a local guide to see: Green Park, Buckingham Palace, and Parliament Square.
The Traveling Tigers then traveled via Euro-star to Paris, France. In Paris we visited Notre-Dame Cathedral, took a walking tour of the Latin Quarter and with the help of an expert local guide we went to: Place de la Concorde, Champs-Élysées, the Arc de Triomphe, and Les Invalides. When multiple students were asked about their favorite parts of the Paris leg of the trip they claimed visiting the Louvre and seeing the Eiffel Tower.
From Paris we flew to and traveled by bus to Florence, Italy. Though it was a short stay in Florence students got to tour the Piazza della Signoria, Ponte Vecchio, Chiesa di Santa Croce and the Duomo. We then took a tour bus from Florence to Rome. In our last city we got to do quite a bit. The Tigers got to take a guided tour of Vatican City, visit the Sistine Chapel and visit St. Peter's Basilica. We then took a break from the city and went to a beach in a small town outside of Rome and spent an afternoon at a beach on the Mediterranean Sea. The Tigers got to tour the Colosseum and the Roman Forum as well. We concluded our time in Rome by going to Capitoline Hill and the Piazza del Campidoglio.
Students said they really enjoyed the food in Italy, especially the Gelato! It was a wonderful two weeks of cultural immersion, new friendships with students outside of our own group (We traveled with a group from Texas and Charleston IL) and global education.