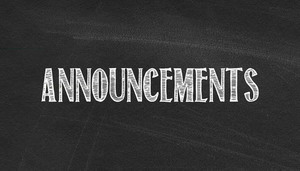 WHS Daily Announcements
Mrs. Nancy Carnaghi
Monday, October 07, 2019
JANUARY 20, 2021
Attention All Students – Have you ever wanted to know the basics of car maintenance? This afternoon after school the Young Men's Club is hosting a skills demonstration – all are welcome! Learn how to change a tire, check your oil, jump-start a car and more; hands-on guaranteed. Contact Mr. Summers for information.
Attention All Students – A reminder to vote for your class officers today, results will be announced Thursday.
Attention Students – Picture retake day will be Tuesday, January 26th.